Welcome from the President
September 1, 2021
Welcome to the Canadian Superior Court Judges Association (CSCJA)! Founded in 1979, the CSCJA represents nearly all federally appointed judges in Canada, and its mission includes protecting and enhancing judicial independence, giving judges a forum where we can meet and exchange on issues of common interest, contributing to our education, improving the administration of justice, and dealing with issues concerning the review of judicial conduct.
Much of the work we do is carried out by members from across the country who sit on our Board, Council and various committees. These judges volunteer many hours of their personal time to carry out work that is essential to the proper functioning of the CSCJA and we are most appreciative for their continued support.
In the coming year, the CSCJA will be dealing with the consequences of the global pandemic, and like many of you, we hope to return to a sense of normalcy in both the work we do as judges and the operations of the Association.
It will be a busy year with many challenges. For example, the Judicial Compensation and Benefits Commission is required to produce a report by September 30, 2021, and the Association will be busy considering the substance of their report and awaiting governmental response. We would like to thank our hard-working Compensation Committee, with representatives from across the country, which provided leadership and direction in the Association's approach to the hearings before the Judicial Compensation and Benefits Commission in May 2021.
Additionally, the Association looks forward to the implementation, through federal legislation, of a revised conduct review process. In the past, we have advanced concerns about an equitable process for our members, a process that would also protect the public interest and enable the maintenance of a competent and independent judiciary. We support the draft legislation advanced by government on this issue and we look forward to working with the Canadian Judicial Council to do the work necessary to ensure a successful implementation of this revised process.
If you are new to the Association, I urge you to explore our website and email Stephanie Lockhart, Executive Director, to be connected with members in your province or territory to get involved on a higher level with the Association. I can say from personal experience that it has been a very rewarding part of my judicial career to date, and I look forward to the challenges and opportunities in the year ahead.
Joel Groves
President, 2021/2022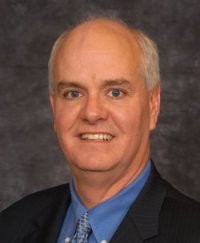 The Hon. Mr. Justice Joel R. Groves