Welcome to the Canadian Superior Courts Judges Association (CSCJA)! We represent approximately 1,400 judges, sitting and retired, who serve on the superior courts and courts of appeal of each province and territory, as well as on the Federal Court of Canada, the Federal Court of Appeal and the Tax Court of Canada.
The CSCJA is the successor to the Canadian Judges Conference, which was founded in 1979 with a mandate to protect and enhance judicial independence, improve the administration of justice, provide continuing education and other support services for judges, and promote public understanding of the role judges play in the justice system. Our membership includes approximately 95 per cent of all federally appointed judges.
Join us to stay up to date on relevant news and trends, networking and learning opportunities, and advocacy on your behalf.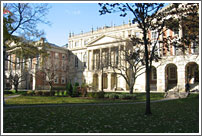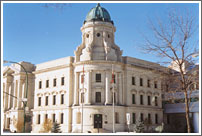 The Law Courts, Winnipeg (photo: E. Haluschak)